Modelle Coreane Famose nel nuovo post a cura del nostro portale
Bentrovati cari amanti della moda e delle modelle famose sul nostro portale, dove troverete tutte le ultime news su questo fantastico mondo. Oggi torniamo in Asia e, dopo avervi parlato di modelle giapponesi e cinesi, oggi è la volta delle modelle coreane famose in patria e sulle passerelle di tutto il mondo.
Jin Jung-seon
Jin Jung-seon è una modella sudcoreana che viene da Seongnam, nota per aver vinto il concorso per aspiranti modelle Korea's Next Top Model nel 2016.
Ha iniziato nel mondo della moda all'età di 22 anni, quando ha iniziato a fare la modella per Pushbutton, un'etichetta streetwear di fascia alta.
Ha accumulato ad oggi oltre 180.000 follower sul suo account Instagram @jinjungsun.
Da seguire in tutta la sua bellezza!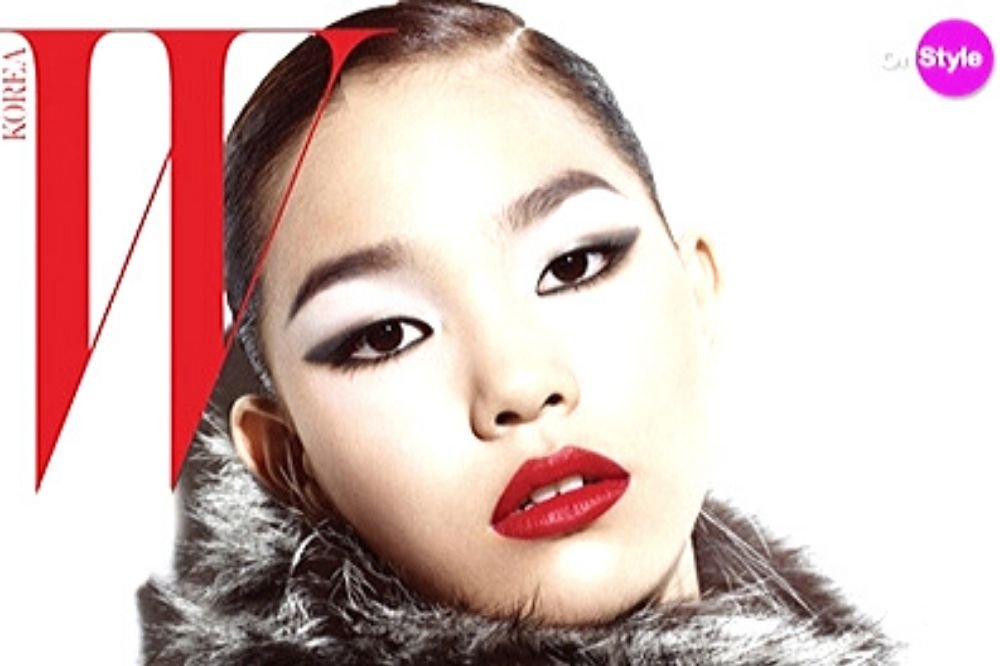 Irene
Irene Kim è una delle modelle coreane più famose, non solo in patria ma anche all'estero. Inoltre è una fashion blogger e partecipa sovente a trasmissioni televisive americane. Infatti questa modella è nata negli USA, e più specificatamente a Seattle, il 6 novembre del 1987, anche se tornata in patria da adolescente per alcuni anni. Quindi parla correttamente inglese e vive oggi negli Stati Uniti.
Ha lavorato nella moda come modella con designer del calibro di Mulberry, Ferragamo, MATCHESFASHION, MaxMara, Calvin Klein, Charles & Keith e Chanel.
Nel 2015 Irene Kim è stata nominata Global Beauty Contributor di Estée Lauder con Kendall Jenner, ed è anche un ambasciatore del marchio Chanel.
Suzy
Suzy, pseudonimo di Bae Sue-ji nata a Gwangju, 10 ottobre 1994, è una cantante, attrice e modella sudcoreana. Ha esordito nel 2010 nella K-Pop band delle miss A, si è dedicata alla recitazione e successivamente alla carriera da solista dopo lo scioglimento del gruppo nel 2017. Figlia di un ex-allenatore della nazionale coreana giovanile di taekwondo, Suzy è entrata nel 2010 nel gruppo delle miss A con Fei e Jia.
Ha lavorato nella moda come brand ambassador per diversi marchi, che ne hanno apprezzato il suo viso, reputato da tutto il popolo coreano come innocente, ed è apparsa nella classifica delle quaranta celebrità sudcoreane più influenti del 2014 stilata da Forbes Korea al terzo posto, dietro le Girls' Generation e Big Bang.
E' la prima celebrità coreana ad avere una statua di cera di Madame Toussauds presso la sede di Hong Kong.
Lee Sung-kyung
Lee Sung-kyung è una modella e attrice sud-coreana nata a Goyang il 10 agosto del 1990.
La Lee ha iniziato la sua carriera nel mondo dello spettacolo come modella, dove ha partecipato al concorso locale per top model nel 2008.
Nel 2013, The Papers ha collaborato con Lee al singolo "I Love You" e da quel momento la carriera di Lee Sung-kiung è decollata definitivamente, portandola a partecipare come attrice in diversi film e serie TV coreane, oltre che a sfilare ed essere scelta come ambassador di numerosi brand della moda.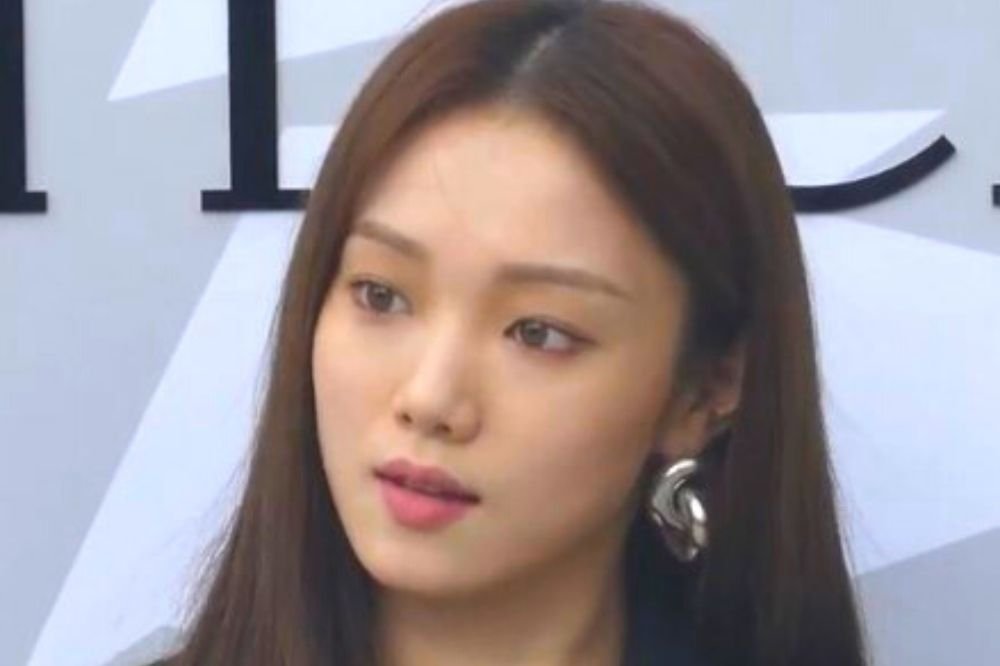 Jun Ji-hyun
Jun Ji-hyun, anche conosciuta con il nome di Gianna Jun è una celebrità famosa in Corea, nata a Seul il 30 ottobre del 1981. Jun è un'attrice sudcoreana che è diventata famosa nel ruolo di "la ragazza" in Yeopgijeog-in geunyeo (2001), una delle commedie coreane di maggior successo di tutti i tempi.
Ha partecipato inoltre ad altre pellicole famose in patria, come Si-wor-ae (2002), Nae yeojachin-gureul sogaehamnida (2004), The Thieves (2012), The Berlin File (2013) e Assassination (2015).
Jun ha inoltre recitato in alcune serie tv come ad esempio Byeor-eseo on geudaee Pureun bada-ui jeonseol.
E' stata la prima donna coreana ad apparire sulla rivista di moda ELLE.
Altre Modelle Coreane
Di seguito le altre Modelle Coreane famose ordinate in ordine alfabetico.
A
B
Bae Woo-hee
Baek Ji-hyun
Byun Jung-soo
C
Vivian Cha
Chae Jung-an
Chae Shi-ra
Jenny Cho
Cho Yeo-jeong
Catharina Choi Nunes
Choi Su-rin
Choi Han-bit
Choi Ji-woo
Choi Jin-sil
Sora Choi
Choi Yeo-jin
Chong So-ra
E
G
Go Ara
Go Joon-hee
Go Woo-ri
Gong Hyo-jin
Go Soo-jung
H
Ha Ji-young
Joo Hae-eun
Han Go-eun
Han Hye-jin (model)
Han Hyo-joo
Han Ji-hye
Han Sung-yun
Han Ye-seul
Harisu
Heo Ga-yoon
Hong Jin-kyung
Hyun Young
J
Jang Hye-won
Jang Yoon-ju
Jeon Ji-yoon
Jeon Soo-jin
Jeong Ga-eun
Jin Ki-joo
Jisoo (singer, born 1995)
Jo Yoon-hee
Jun Ji-hyun
Jung Eun-chae
HoYeon Jung
Jung In-seo
Jung Ye-ji
Jung Yeon-joo
Jung Yoo-jin
K
Kang Seul-gi
Kang Seung-hyun
Kim Ah-joong
Claudia Kim
Daul Kim
Kim Hye-soo
Kim Hyo-jin
Kim Hyo-jin (model)
Irene Kim
Kim Ji-eun
Kim Jung-hwa
Kim Min-young
Kim Nam-joo (actress)
Kim Ok-vin
Kim Sae-rom
Kim Sang In
Kim Seol-hyun
Kim Si-eun
Soy Kim
Kim Tae-hee
Kim Tae-yeon (actress)
Kim Yu-ri
Ko So-young
Kwak Hyun-hwa
Kwon Eun-soo
L
Lee Ah-jin
Lee Chung-mi
Clara Lee
Lee Hanee
Lee Hyori
Lee Hyun-joo (actress)
Lee Ji-seon
Lee Pa-ni
Lee Sa-bi
Lee Si-yeon
Lee So-ra (model)
Soo Yeon Lee
Sung-Hi Lee
Lee Sung-kyung
Lee Yo-won
Lee Young-ae
Lee Young-ah
Lee Yu-bi
Lim Eun-kyung
N
Na Ry
Nana (entertainer)
Kei Nangon
O
P
Park Cho-a
Park Ha-sun
Park Han-byul
Hye-rim Park
Park Ji-yeon
Park Shin-hye
Park Si-yeon
Soo Joo Park
Park Ye-eun
S
Seo Cho-won
Seo Eun-soo
Seo Hyo-rim
Seo Woo
Seo Yu-na
Shin Do-hyun
Shin Hye-jeong
Shin Hyun-bin
Shin Ji-min
Shin Min-a
Shin Ye-eun
So Joo-yeon
Son Ji-hyun
Song Hye-kyo
Song Ji-hyo
Song Yoon-ah
Sulli
U
W
Wang Bit-na
Woo Hye-rim
Woo Seung-yeon
X
Y
Yi Hong
Yoo In-young
Yoon Eun-hye
Yoon Ji-min
Yoon So-hee