Amanti del gossip eccoci di nuovo qua con alcune curiose notizie provenienti dagli Nord America ed in particolare da una delle sorelle Kardashian. Nello specifico vi presentiamo il gigantesco albero di Natale di Kylie Jenner, che decisamente oltre ogni limite.
Se vali un miliardo di dollari come Kylie Jenner, ovviamente non baderai a spese se si tratta di decorazioni natalizie. Ma sicuramente avrai bisogno di una piccola squadra di persone per mettere su il tuo albero di Natale ! Questa è una cosa che va un pò over topic e costumi normali, ma ci sta sempre quando si parla delle sorelle del reality più seguito d'America.
Da quando vive da sola, Kylie (o dovremmo dire lo straordinario fiorista delle celebrità Jeff Leatham) ha sempre fatto tutte le soste con il suo albero – e quest'anno non è diverso.
Mercoledì ha segnato "Tree Day" per Kylie e la star di Keeping Up With The Kardashians ha documentato con orgoglio il processo di mettere il suo mega-albero nelle sue storie su Instagram.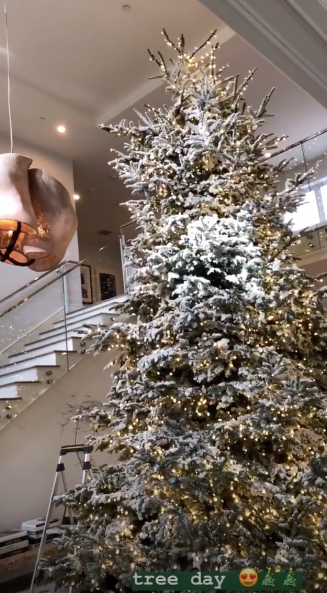 "Jeff Leatham qui che fa magie", dice Kylie mentre mostra l'incredibile albero bianco con la punta della neve che arriva fino al soffitto nelle sue case di Hidden Hills.
La star della realtà ha continuato a spiegare il tema di quest'anno sono le decorazioni completamente bianche mentre filmava i giganteschi ornamenti bianchi sul pavimento della sua villa.
Un Natale al top per la piccola di casa che è riuscita a creare un business da 1 miliardo di dollari.
Beata lei !