Amici di Modelle Famose buon Lunedì con un nuovo articolo della sezione ultime tendenze moda 2020. Oggi vi parliamo di Charlotte il top del momento, tanto amato anche dalle nostre web stars come Chiara Ferragni e Giulia de Lellis.
Prodotto Nuè
Prodotto ideato da Nué, marchio di moda Ucraino nato a Kiev nel 2019 ed ispirato al glamour holliwoodiano anni Venti. Come dichiarato dai produttori del brand, uno degli obiettivi è sempre stato quello di:
aggiungere a un guardaroba minimalista un dettaglio di prêt-à-party, come un choker, un bra o una minigonna che brilli sotto la luce, attirando l'attenzione.




https://www.instagram.com/p/CERHon1Hnk6/
Charlotte il top del momento
Da questo concept è successivamente nato il top Charlotte, una bralette in seta che copre giusto giusto il seno e nulla di più, interamente tempestata di strass, con scollatura quadrata che in breve tempo è diventato il must to have tra le giovani bellezze internazionali, amanti del fashion e del glamour.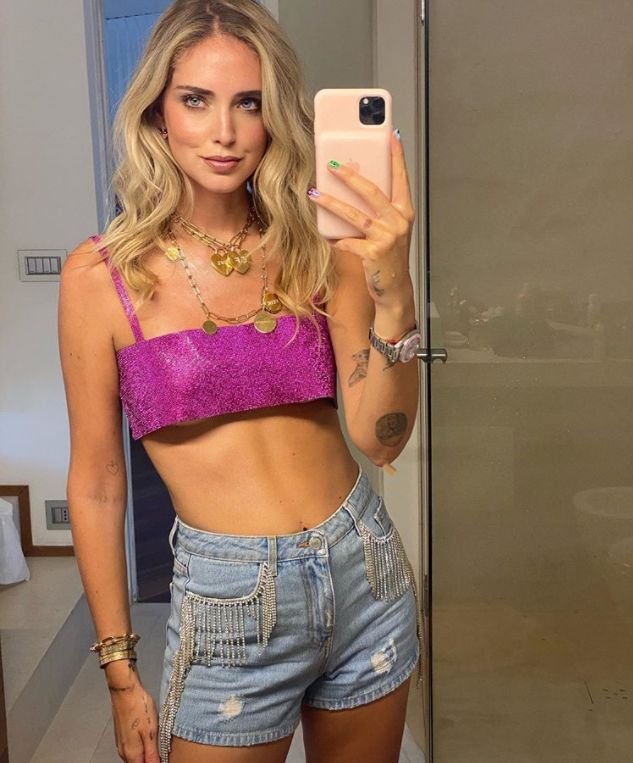 Tra queste troviamo:
Chiara Ferragni,
Giulia De Lellis,
Eleonora Carisi,
Rita Ora
Leandra Medine Cohen
La cosa bella di questo top particolare e scintillante è che funziona sia con un jeans a vita alta quanto con un completo nero elegante o addirittura sopra a un top. Oppure non stona nemmeno con una camicia bianca o abbinato a uno slip dress.
La sua perfetta adattabilità a diversi tipi di situazioni lo ha reso un elemento essenziale del guardaroba di ogni ragazza alla moda.
L'ultima collezione è la Chapter 6, in quanto ogni capitolo prosegue con il racconto della storia del prodotto e gioca invece con colori squillanti come il fucsia e il verde lime.
Notare le foto di seguito:
https://www.instagram.com/p/CDLpM3anAwL/
Conclusioni
Per maggiori informazioni o dettagli in merito a Charlotte il top del momento, restiamo a  disposizione.
Fateci sapere cosa ne pensate utilizzando lo spazio commenti sotto il post o tramite la pagina contatti.
Il nostro indirizzo email è: info@modellefamose.com