Modelle Egiziane Famose nel post di oggi
Bentrovati sul nostro portale dedicato alle top model più famose provenienti dai cinque continenti. Oggi, per il nostro appuntamento con le modelle provenienti dall'Africa, vi parleremo delle modelle egiziane famose nel mondo. Vedremo insieme tutti i volti più belli provenienti dalla terra che ha ospitato una leggenda in fatto di bellezza: Cleopatra.
Benvenuti nuovamente sul nostro portale: Modelle Famose!

Tara Emad
Tara Emad è nata nella capitale Il Cairo, da padre egiziano e madre montenegrina l'11 maggio del 1993.
Intorno ai 14 anni, ha fatto il suo primo servizio fotografico con la rivista libanese Layalina, che ha portato anche alla sua prima sfilata in passerella.
Emad ha partecipato e vinto Miss Teen Egypt nel 2010, entrando così a far parte del concorso di Miss Global Teen nello stesso anno in Brasile.
Oggi è divenuta una delle modelle egiziane più famose.
Meriam George
Meriam George è nata il 30 maggio del 1987 al Cairo, in Egitto.
All'età di diciotto anni è stata la vincitrice ufficiale di Pantene Miss Egypt 2005, rappresentando così il paese a Miss Universo 2005, Miss Intercontinentale 2005 e Miss Terra 2006. In Miss Terra, era tra le otto finaliste, in Miss Intercontinentale è stata semifinalista e in Miss Universo non è riuscita a giungere alle finali.
Nell'ottobre 2013, ha partecipato a Seul, in Corea del Sud, come "Miss Egitto" al concorso Miss Supertalent of the World 2013, dove si è classificata al primo posto.
Fawzia Mohamed
Fawzia Mohamed (in arabo: فوزية محمد) è nata nel 1983 al Cairo. Fawzia, il cui nome tradotto in italiano è "vincitore", ha partecipato e appunto vincendo, il concorso di bellezza Pantene Miss Egypt nel 2006 a 22 anni, rappresentando il suo paese al concorso di Miss Universo 2006.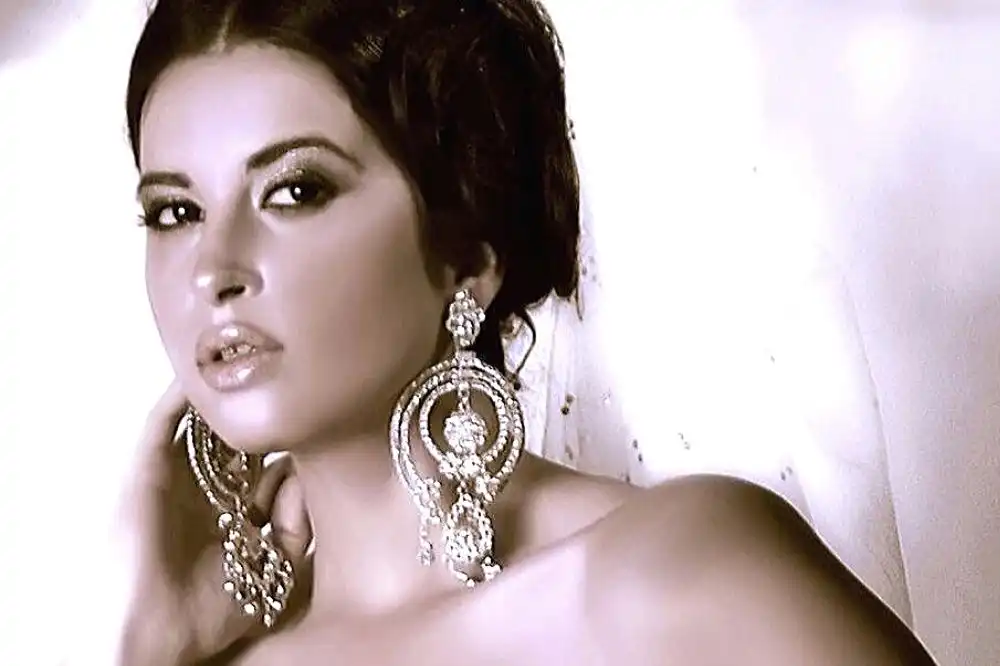 Lara Debbane
Lara Debbane è nata nel 1994 ed è una modella egiziana, incoronata Miss Egitto nel 2014 e rappresentante del suo paese al concorso Miss Universo 2014.
Inoltre ha rappresentato l'Egitto al concorso Miss World 2015 in Cina, ma ha dovuto ritirarsi perché le è stato negato il visto di entrata in Cina. La sua bellezza ne fa una delle modelle egiziane più belle in assoluto non solo in patria, ma anche nel mondo. Facile perdere la testa per Lara!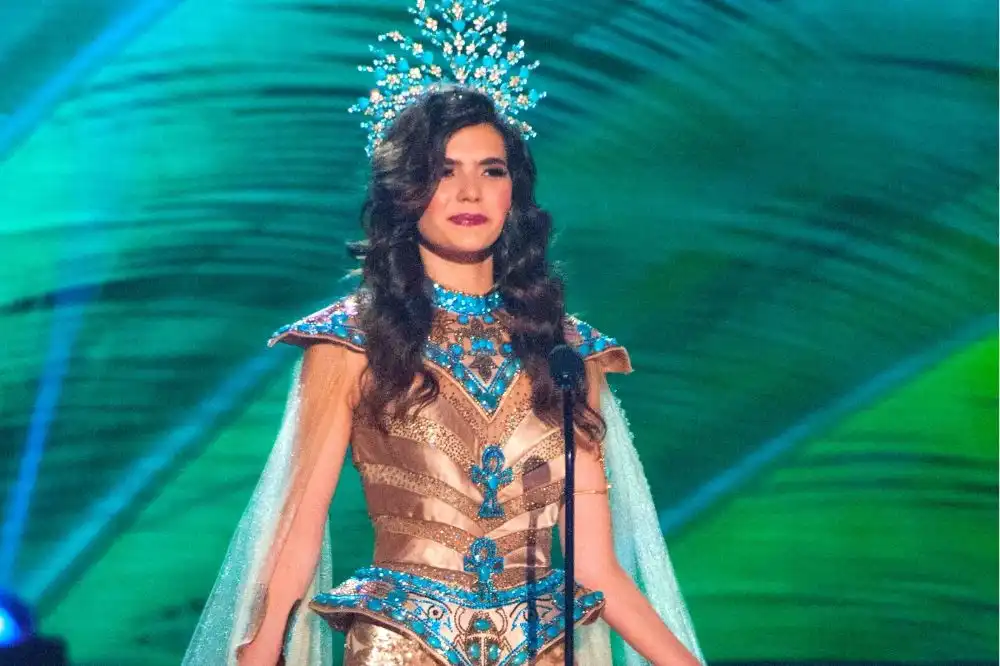 Mony Helal
Mony Helal (in arabo: موني هلال) è una modella egiziana incoronata Miss Egitto 2018 e che ha rappresentato il suo paese al concorso Miss World 2018 in Cina. Attrice in uno show di Ramez Galal nel 2017. Prima rappresentante araba femminile al MC sulle passerella a Riyad, Arabia Saudita nel 2019 e protagonista alla Settimana della moda di Milano 2020.
Altre modelle egiziane
Ecco una carrellata di altre modelle e donne dello spettacolo egiziane, famose per la loro bellezza, ordinate in ordine alfabetico:
B
Dalia El Behery
D
Dalida
F
Sarah Fasha
H
Donia Hamed
Rahma Hassan
K
Nelly Karim
Sara El-Khouly
R
Suhair Ramzi
S
Nour El-Semary
Sarah Shaheen
Z
Zeina